The History behind the Farm View Newspaper
45 years ago, in the spring of 1977, John Beischer brought to the agricultural community an innovative publication called Simcoe County Farm Review. Today, the paper is called Farm View and it serves Simcoe and Dufferin Counties and the Regions of York, Peel and Muskoka.
The evolution of Farm View began in February 1977 when John Beischer, general manager of the Barrie Banner met with Simcoe County Federation of Agriculture president Tom Smith of Utopia, to discuss the viability of producing an annual farm publication that would serve as a report to federation members as well as an advertising vehicle for Simcoe County area farm businesses.
In April of that year, Farm Review and Forecast began as a 12 page broadsheet newspaper containing advertisements, news stories and agricultural reports from various groups and organizations in the County. This newspaper was distributed by mail to approximately 2700 members. The local federation provided the mailing list and the Barrie Banner supplied the sales and publishing expertise.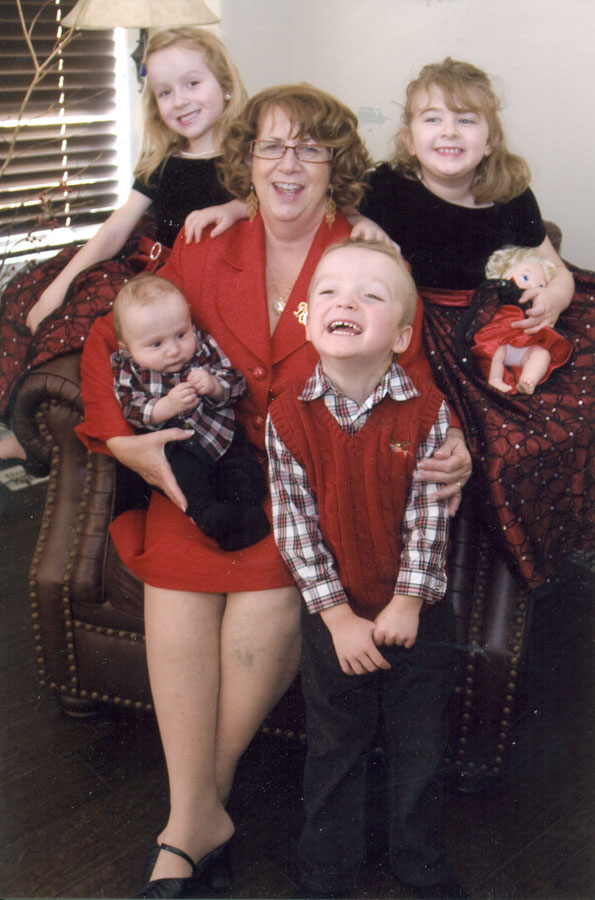 Former co-publisher Jill Beischer with grand children Lily Watkins, Brianna Robichaud, Trenton Watkins and Harry Watkins.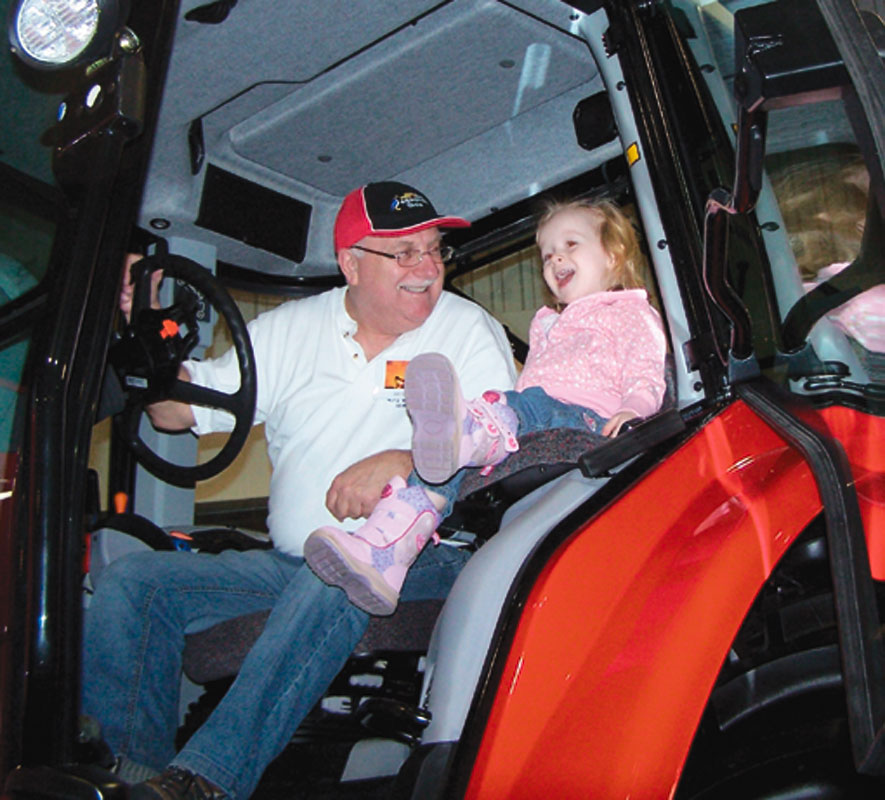 Former publisher John Beischer and grand daughter Lily Watkins
This simple yet beneficial arrangement continued for more than a decade. In 1989 Farm Review began publishing monthly to better serve the needs of the farmers and farm businesses of Simcoe County. In the years following, Farm Review expanded into the regions of York, Peel, Dufferin and Muskoka. In 1994 John and Jill Beischer acquired full ownership of Farm Review. In 2011 Farm Review was changed to Farm View to better reflect the new direction of the publication.
In the spring of 2020 John Beischer announced his retirement and ownership of the Farm View was passed along to his daughter, Roslyn Watkins.
Farm View is one of only a handful of independently owned newspapers and is one of the largest regional agricultural publications in the province.